---
A Timeline for Taphophiles
Copyright 1996, 2000 by Joel GAzis-SAx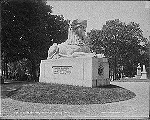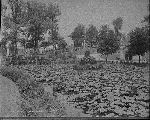 Some of the entries in this timeline are gruesome and may be upsetting to sensitive persons and children. I have taken the precaution of rating this page with the Recreational Software Advisory Council. If you are a parent, check this site out to see the ways in which you can work with web-designers like myself to guide your children around objectionable or otherwise distressing material. I am not responsible for unsupervised visits to this web site.


Return to City of the Silent
Questions or Comments?
Photos come from the Detroit Publishing Archive of the Library of Congress American Memory Collection. 1 - Mount Auburn Cemetery, Cambridge, Massachusetts; 2- Laurel Hill Cemetery, Philadelphia, Pennsylvania; 3 - Greenwood Cemetery, Brooklyn, New York
Expanded Sunday, October 15, 2000 6:43:32 PM