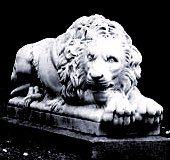 Postcards from the Grave
Provided as a free service by City of the Silent

---
Welcome to Postcards from the Grave, part of the award winning City of the Silent website. Place a bookmark here so that you can come again and again.
The site currently has thirty six images which you can send to friends, enemies, and others. You can send postcards anonymously. You can send them with music. If you are not of a grave turn of mind today, you can find nice pictures, too.
Here's a quick tip: if you don't like the first eight pictures you are shown, look for the box which says "More pictures". Click on the link and scroll down to the link to the Postcards from the Grave thumbnails. It is important to remember the number of the picture you want! Then go back in your browser and enter this number in the box for "more pictures".
Create Your Free Digital Postcard
Pick Up Your Free Digital Postcard


---
© The Digital Postcard
Do you have cemetery pictures of your own that you're dying to see on a postcard? Send me email at gazissax@best.com and include the URLs of the pictures you think would look nice on a postcard. () If I choose to use your photo, I will set up a link to your homepage on the thumbnails page.
---